Lottie animations are a new tool for businesses to add to their digital toolbox, but there are already a number of resources available for finding them. Here are the best Lottie animation libraries available for 2021 so far.
1. Creattie
An average internet user spends more than 2 hours daily surfing the internet and going through thousands of pieces of content. So for creators, it has become more challenging to design things in a way that can attract the viewers' attention.
Lottie animations are one thing that can help make your content more attractive and interactive, but animation alone is nothing if there isn't a good approach to design and quality.
Creattie is a Lottie library where you can find awesome Lotties in different themes and color orientations. But the greatest thing about this platform is that you can also order custom Lottie animations - done not just by one person but by an entire professional team. They'll take your needs through design and animation departments to deliver branded Lottie animated illustrations and animated icons that blend completely into your existing digital design.
2. Lordicon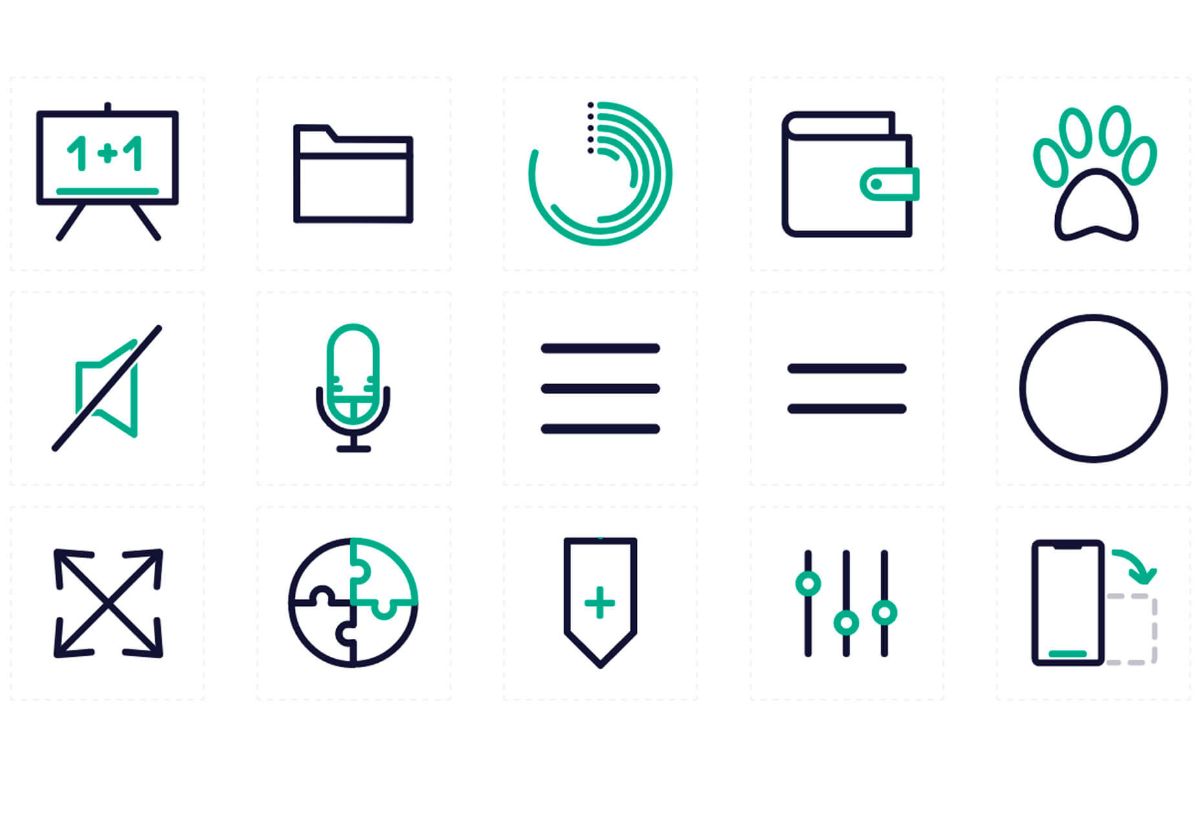 You'll find icons for nearly every purpose at Lordicon. The platform offers 1700 icon Lottie animations, 280 of which are completely free. Overall, the website is easy to navigate; alongside categories, the website offers a search feature that simplifies browsing.
Inside the platform, you'll also find an editor which works intuitively and will allow you to make minor changes such as adding any color you want, changing width and scale, and downloading the file as JSON, GIF, SVG, PNG.
For all the Lottie animations and editing features, the platform offers a rather reasonable price plan. For $8 monthly you'll get access to all files and features with unlimited downloads, which is a great price for the resources you're getting.
3. LottieFiles
LottieFiles is known for its big library of paid and free Lottie animations. The platform offers Lottie animation in different themed sets, making it easier to select Lotties in one style. Of course, this doesn't mean you'll find something completely aligned to your branding, but animations with color and style that probably fit your brand is something you'll possibly find here.
Another great thing about this platform is that you can make some basic edits to your Lottie animation right from their website. Things like changing text layers and colors can be done in a few steps.
For those looking for something custom, the platform offers the resources to hire Lottie animators. Although the community of available animators here is big, you'll most likely have a hard time finding someone to create unique Lotties for your project. Its premium quality Lottie animations - LottiFiles - moved to another platform called Iconscout. Compared to Lottifiles.com, this website offers slightly higher quality Lottie animations. And if you're interested in free animations, Iconscout also contains a section of free options.
4. Drawer

Drawer is another Lottie library offering Lottie animations with both paid and free options. Although it's not a big library, you can still find Lotties that could potentially complete your digital design by making it more interactive and professional.
Behind Drawer stands a small team of three that work hard to deliver the best designs they can. Although the library of ready-made Lottie animations isn't big at the moment, they're promising to scale the platform with more Lottie animation packs. By purchasing Lottie animations from Drawer, you also get the After Effects source files so it will be much easier for you to add changes to your animations.
5. Envato
Although this platform doesn't provide Lottie animations by default, a little trick here will help us out.
As many of the files here are created using AfterEffects, the only thing we'll need is to separate those files. Simply choose 'video templates' in the search bar and type in 'bodymovin' and the results will get you over 700 AE video templates which you can download using LottieFiles or the BodyMovin plugin.
The downside is that it's hard to find specific Lottie animations here, as the search button is not customized for that. But if scrolling down through those 700 results sounds OK to you, then you should definitely check out these animations cause you'll find some really cool stuff here.
6. LottieFolder
If you're looking for graphics a bit more minimalistic, then LottieFolder is exactly what you should check. The platform categorizes its collections in different animation styles like drawing, animation with graphic elements, etc. If you're looking for specific animation styles for your Lottie project, this platform may be useful for you.
7. LottieFlow
LottieFlow offers Lottie icons for Webflow users. This is a huge library for different icons, all with customizable colors.
The platform offers icons in 21 different categories that promise to work perfectly with Webflow interactions. You can also find a full course of tutorials right on their website on how to add those Lottie files to your projects. The only downside here is that there are no specific designs and all the icons look quite simple. But as a free solution, I think this option is something you could also consider.
8. Motion Elements
Motion Elements is a huge platform for creatives to collaborate and sell. Here you'll find Lottie animations from creatives around the globe. From the best Lottie animations to the worst, you'll find a wide range of options.
The one thing that makes this Lottie library impractical for me is that the distribution of the animations is not narrowed down to specific categories. This makes it hard to find relevant results. Also, the search bar can't even manage to show results relevant to the search queries. Perhaps the reason for this could be the fact that creators are missing adding the right keywords to their projects so the search can't find them.
These things make it nearly impossible and very time-consuming for users to navigate the platform, but still, I'd advise keeping this platform in mind with the hope that one day they will fix those issues.
As the community grows, their Lottie animation library will grow too, but until there is an accurate search, there isn't much use with that either.
Final Words -
These are my best recommendations for Lottie animation libraries in 2021. If you're looking for premium, high-quality Lotties for your business website, make sure to browse what we have to offer here on Creattie!